Australia is a great country with many beautiful places and incredible experiences.
It can therefore be difficult to know which places to visit. We have developed 16 places (in no particular order) that we recommend and definitely think you should visit once in a lifetime. We can promise that you have many great experiences ahead of you!
Bunya Mountains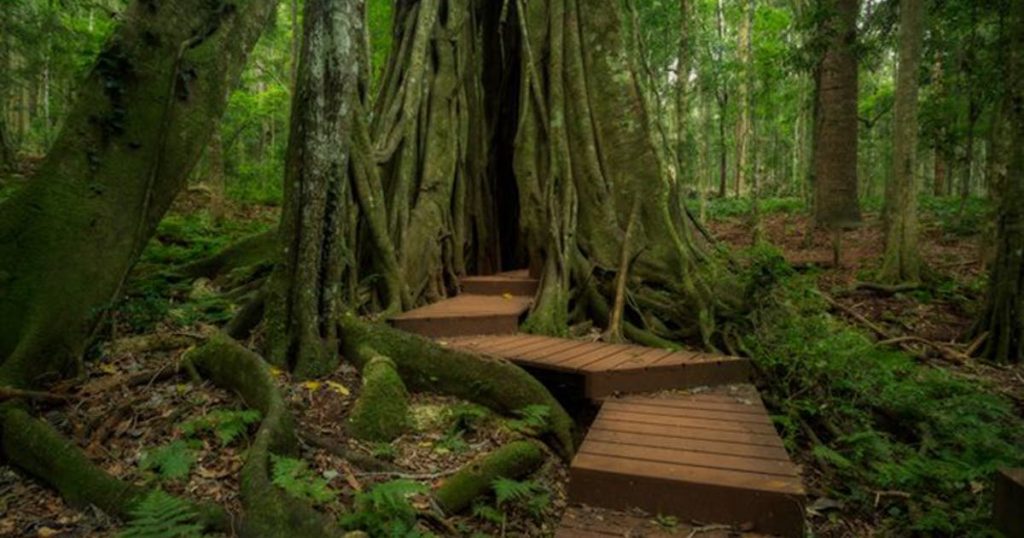 The Bunya Mountains is a spectacular wilderness range forming an isolated section of the Great Dividing Range situated about 150km from the coast and lying almost centrally between Kingaroy and Dalby. 
The Bunya Mountains National Park is home to the world's largest stand of Bunya Pines and offers 117 km² of outdoor adventure – whether it be bushwalking, feeding the native wildlife or discovering the Indigenous connection to the area.
Great Ocean Road, Victoria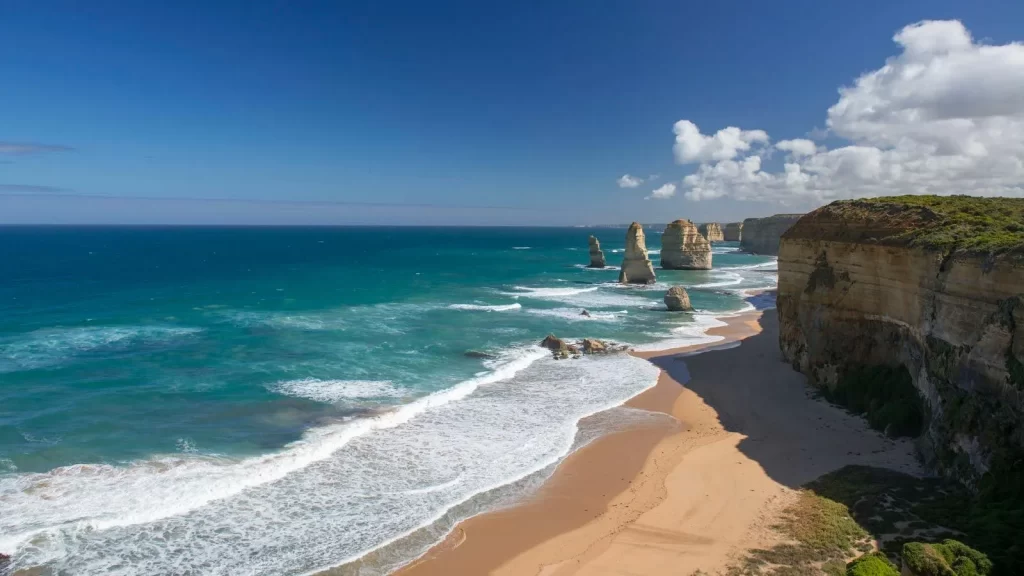 The Great Ocean Road is one of Australia's most beautiful coastal roads and stretches along the south coast of Victoria. The 300 km long drive passes fishing villages and small towns, rainforests, beautiful beaches, and national parks.
There is also varied wildlife including kangaroos and koalas, and off the coast also whales when it is the season for this. Rent a car and drive the route as part of a trip between  Melbourne and  Adelaide, or take a tour from Melbourne.
Kangaroo Island, South Australia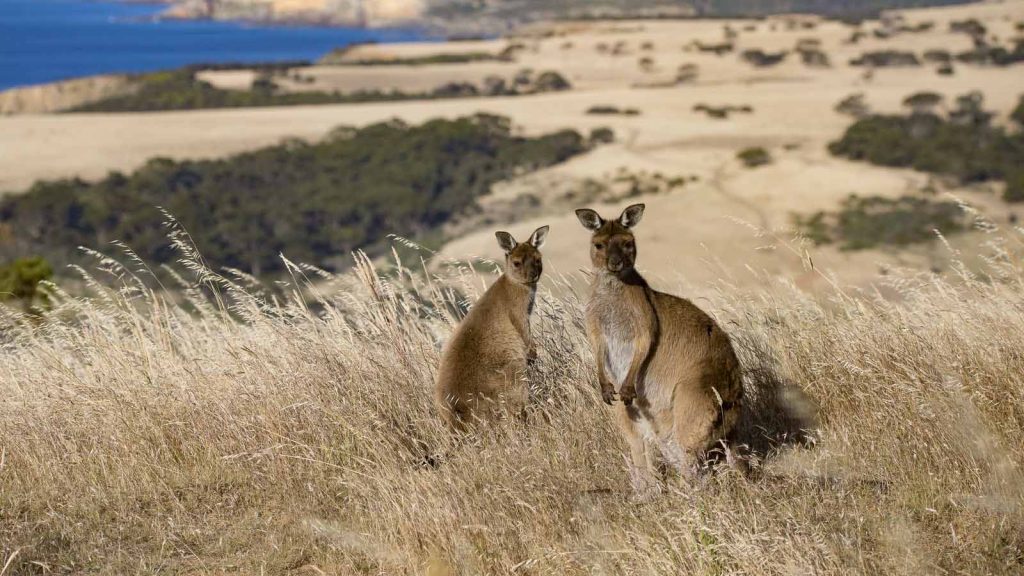 There are those who call Kangaroo Island a zoo without a fence. Here you have the opportunity to see kangaroos, koalas, wallabies, penguins, anteaters (echidnas), and a rich birdlife. On the beach, in Seal Bay, you can walk around a colony of the endangered Australian sea lions.
Drastic cliffs along the coast, tranquil coves, the Australian bush, and rolling hills – here are many fascinating natural wonders. There is no doubt that Kangaroo Island gives you the best of Australia's wildlife and nature.
Bondi Beach, Sydney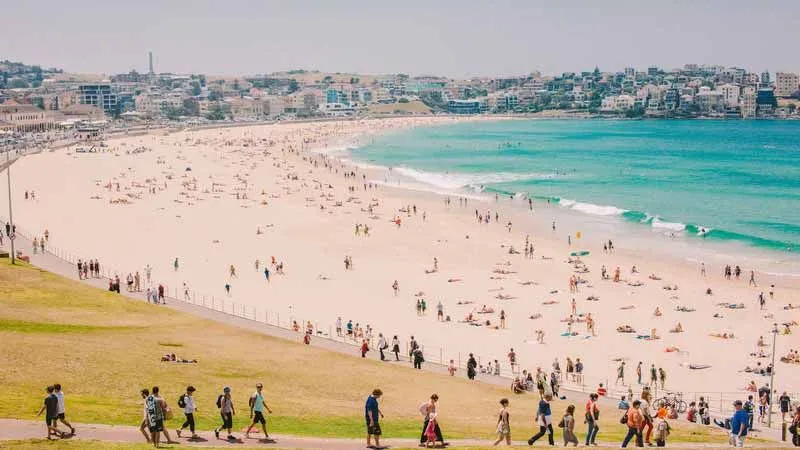 Bondi Beach is one of Australia's most famous beaches and is probably the beach that is on the most postcards and in most TV series in Australia. Every year, thousands of people flock here, from backpackers to millionaires, to sunbathe, work, swim or surf.
Bondi is only 10 kilometers from the city center, making it Sydney's most visited beach. If you visit Sydney, it is almost mandatory to visit Bondi.
Karijini National Park, Western Australia
Karijini  National Park has some of the most beautiful surroundings imaginable. Stay here for a couple of nights and get an authentic "outback" experience. Here are spectacular ravines, steep rock walls and beautiful waterfalls. The red landscape is home to natural vegetation and rich wildlife.
Camp under the stars or stay in comfortable eco-tents.
Great Barrier Reef, Queensland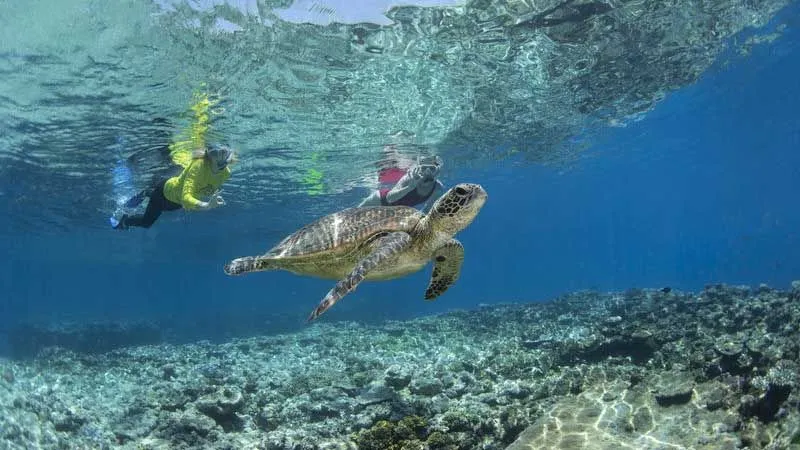 The Great Barrier Reef is a must when visiting Australia. It is known as the eighth wonder of the world, is 340,000 square kilometers in size and stretches 2,000 kilometers along the coast of Queensland.
It is home to varied marine life with the most vibrant colors imaginable. You can see the reef by diving or snorkeling, from a glass-bottom boat, jet ski, sailboat, in a helicopter or from a seaplane. It is also possible to parachute over the reef. 
Red Center, Northern Territory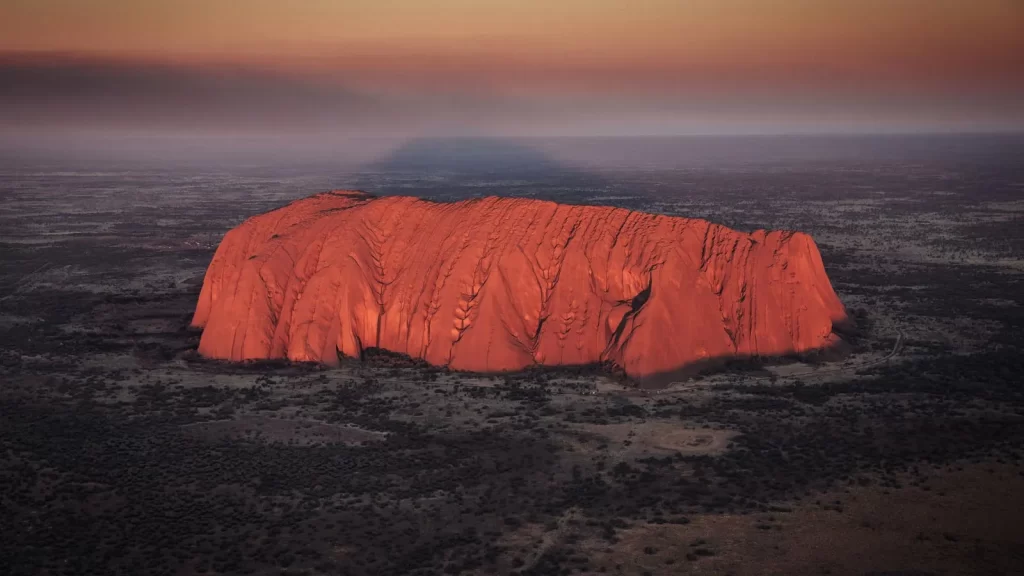 In the red center of Australia are the giant monolith  Uluru (Ayers Rock) , the rock formations of Kata Tjuta and the huge Kings Canyon gorge. Learn more about the Aboriginal heritage and experience the real outback with the endless distances and the barren desert landscape.
Alice Springs is the area's hub for flights, trains and roads, and is a distinctive city with many art galleries, interesting museums and different festivals.
Whitsunday Islands, Queensland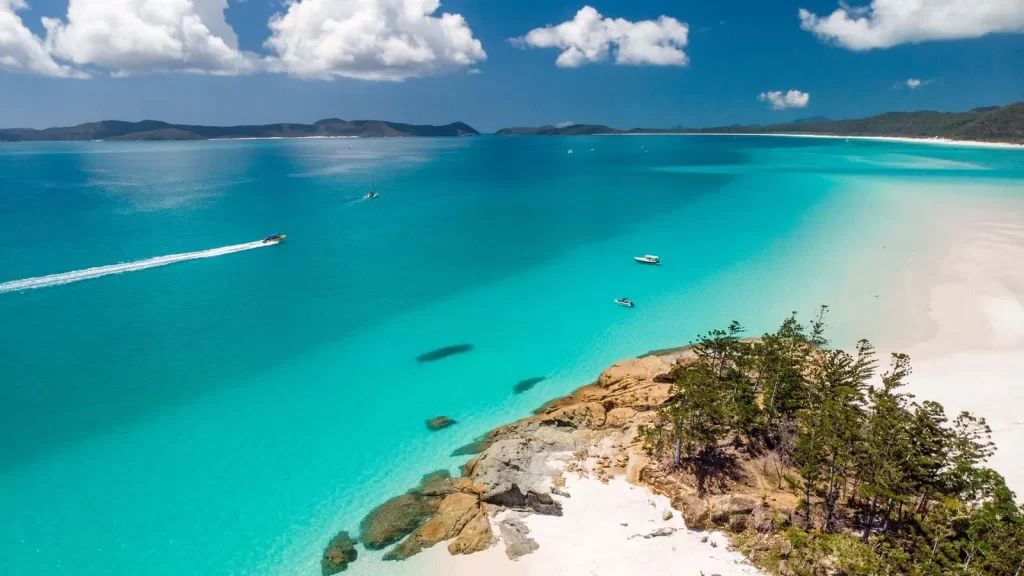 Whitsunday Islands , or Pingstöarna in Swedish, is one of the most popular holiday areas in Queensland and consists of 74 small and large islands – most uninhabited.
If you like long white beaches, hiking through old rainforests, water sports and small idyllic holiday villages, then Whitsundays is for you. Remember to include a visit to Whitehaven Beach, the chalk-white sand beach that is often named one of the world's most beautiful beaches.
Kakadu National Park, Northern Territory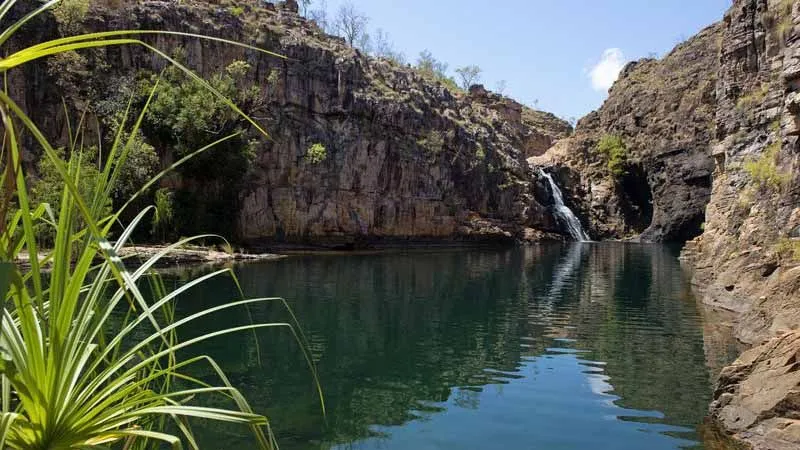 Kakadu is the largest national park in Australia. The area is located three hours east of Darwin and covers an area of ​​approximately 19,000 square kilometers with wetlands, rainforest, plains and mountain areas.
For more than 50,000 years, Aborigines have lived in this area, and in many places in the park you can still see ancient rock paintings. Kakadu is famous for its rich flora and fauna with a unique bird life, animals and not least fresh and saltwater crocodiles.
Freycinet National Park, Tasmania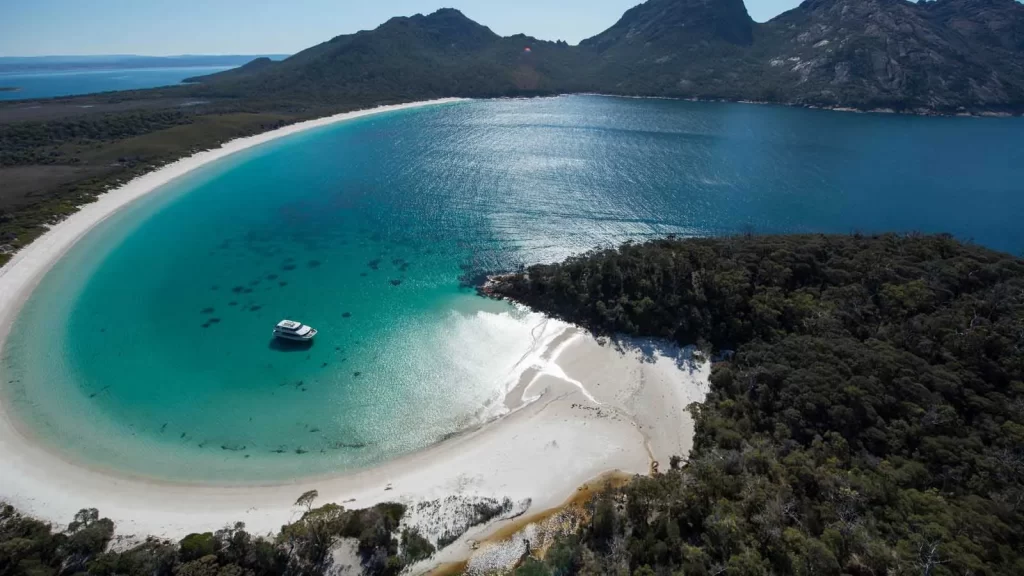 Freycinet National Park is a peninsula located on the east coast of Tasmania, with fantastic viewpoints, beautiful nature, large rock formations and not least one of Australia's most beautiful beaches, Wineglass Bay.
The beach is known for its chalk-white sand and turquoise blue water and is named after the wine glass-shaped bay. The National Park is just over two and a half hours drive from  Hobart or Launceston and is a nice stop on a drive-yourself tour of Tasmania.
Barossa Valley, South Australia
Australia's most famous wine region is just over an hour's drive from  Adelaide and has more than 150 wineries. Here you can enjoy life in luxurious resorts with award-winning wines, first-class food and fantastic views.
Barossa Valley has a Mediterranean climate with chilly summers and rainy winters something perfect for red wine production and the region is known for its Shiraz and tasty Cabernet.
Take the opportunity and see the wines you see on the shelves at Systembolaget, such as Jacobs Creek and Penfolds, and you are guaranteed a different opinion of these when you return home.
Cape Le Grand National Park, Western Australia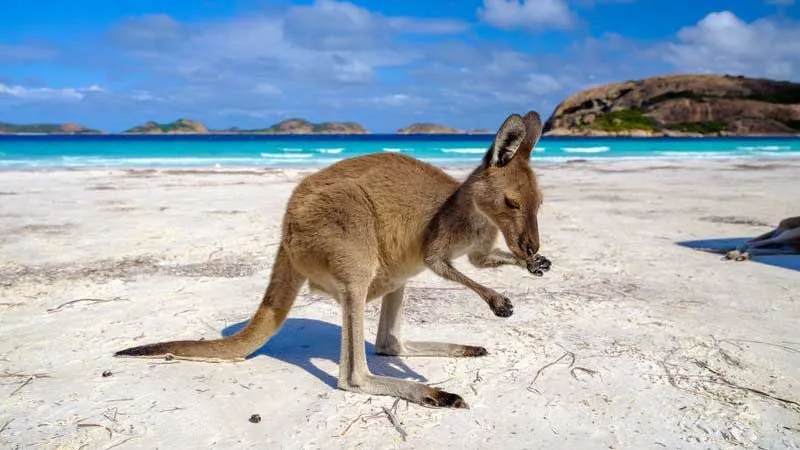 This is one of the lesser known national parks in Australia, but in our opinion, it is one of the finer ones.
Cape Le Grand is located outside Esperance, about 800 km southeast of Perth, and here is varied nature, chalk-white beaches and an incredible turquoise blue sea that can compete with the colors of the coral islands in the South Seas. While sitting and enjoying the view, a kangaroo may be jumping on the beach.
Bungle Bungle Range, Western Australia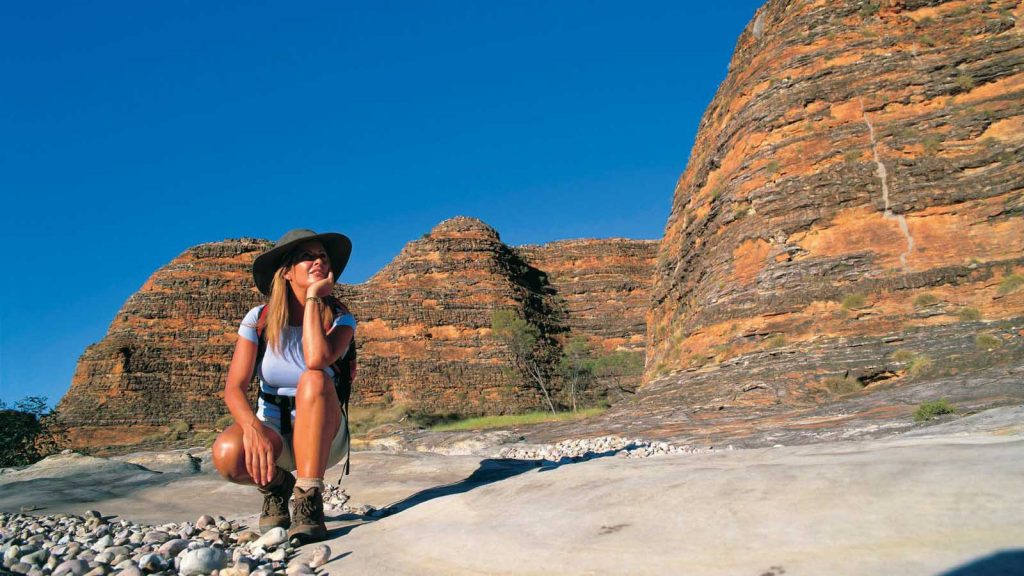 Bungle Bungle is located in the World Heritage-listed Purnululu National Park. It has existed for 350 million years and the Aborigines have looked after it for more than 40,000 years. Unbelievably, the park was not discovered by the outside world until 1983, ie. over 30 years ago! Today, the maze of orange and black-striped sandstone domes is one of the most popular attractions in Kimberley.
One of the best ways to see Bungle Bungle is to join a small-scale sightseeing tour of the area.
Cape Tribulation and Daintree Rainforest, North Queensland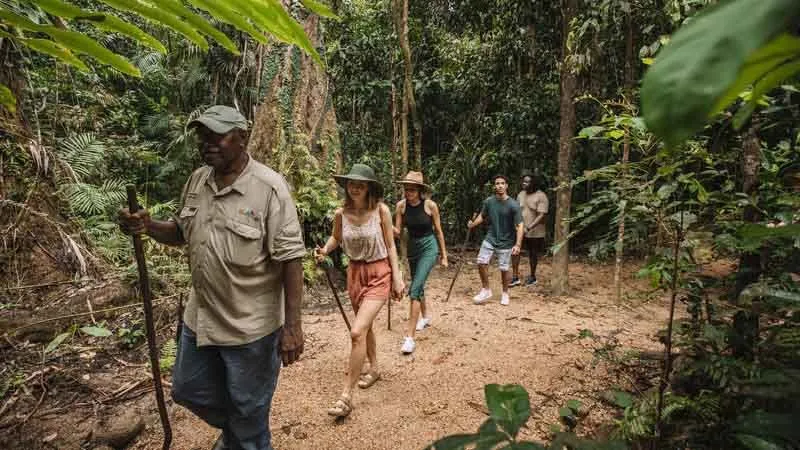 At Cape Tribulation, north of  Port Douglas, the  Great Barrier Reef comes right inland and meets the tropical rainforests. This is the only place in the world where two world heritage sites meet.
Daintree is the world's oldest tropical rainforest, with a wide range of plants and wildlife, such as birds, frogs, marsupials and reptiles. Stay at a resort in the rainforest, explore nature and find peace.
Coral Coast, Western Australia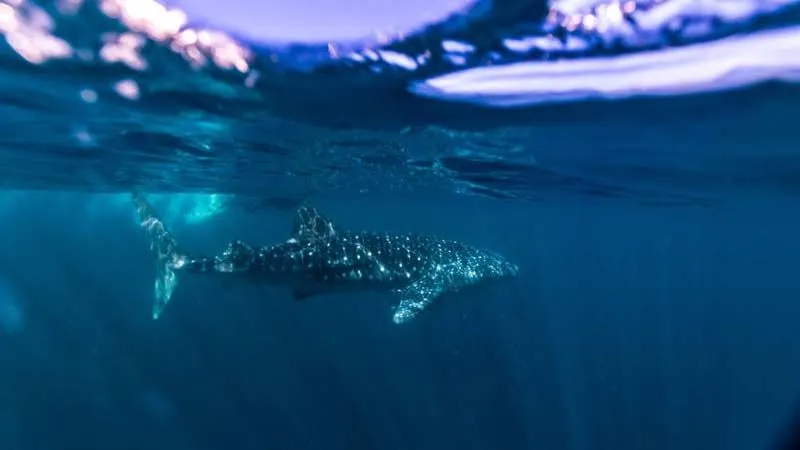 With its white beaches, coral reefs, fishing villages and spectacular national parks, it's really strange that not more people have discovered this part of Australia. The 260-kilometer-long Ningaloo Reef coral reef is the main attraction, with a rich underwater life.
Between April and July you can swim with whale sharks, an experience you will not forget in the first place. Rent a car in  Perth, Broome or Exmouth and explore the area at your own pace.
Coober Pedy, South Australia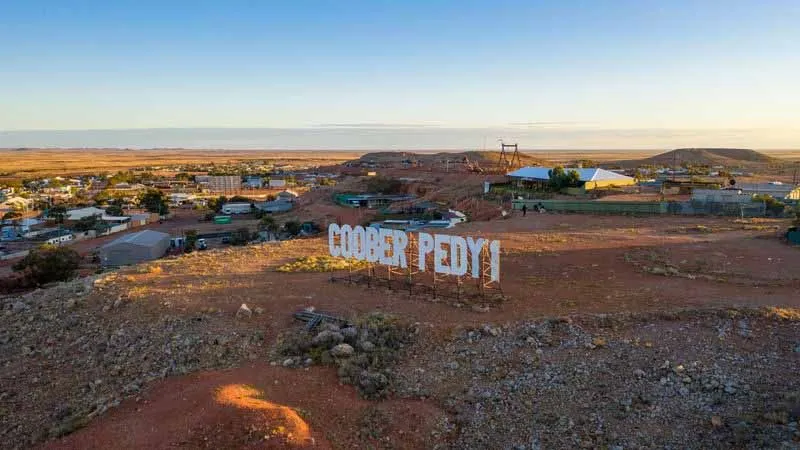 Coober Pedy is known as the world's opal capital. Most of the world's opals are mined under the dry, sun-burnt ground. And it is the heat that has caused the inhabitants of Coober Pedy to literally go underground.
The houses are built underground to get natural coolness from the scorching desert heat. Stay in an underground hotel, and experience this special place that is home to 3,500 residents from 45 different nations. Coober Pedy is a natural stop if you are driving between  Alice Springs and  Adelaide.
Fraser Island, Queensland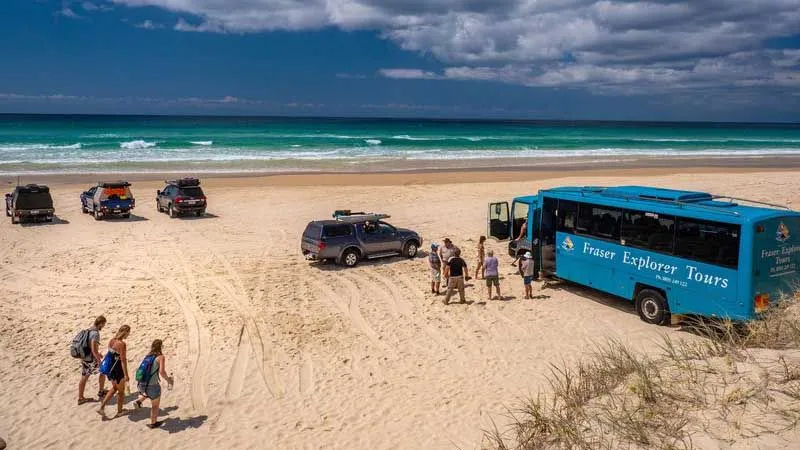 Fraser Island is located northeast of the  Sunshine Coast and is the world's largest sandy island. With as many as 40 freshwater lakes, a unique ecosystem and a rich plant, animal and not least birdlife, this is a truly unique place.
There are also miles of beaches that you can drive on. Even the small field lands on the beach here! Rent a four-wheel-drive car and explore the island on your own or join one of the many guided tours.
We recommend that you spend three days here to catch up on all the interesting things the island has to offer, but if you are short of time, you can also see parts of the island in one day.